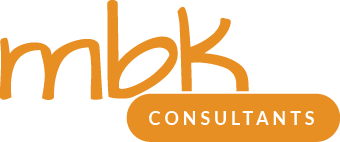 ~ Nurturing Excellence ~
WHY CHOOSE MBK CONSULTANTS?
Whether you need help with your business, the curriculum, building your team or just another like-minded person to bounce ideas off,
we can be there to help you with our Early Years Consultancy services.

Our Early Years expertise and real-world experience provide results-focused solutions.

Our business support meets the needs of your early years provision following our tried and tested methods.

Our consultancy ensures consistent messaging  which can be shared throughout your whole team.

With our proven successful business model, we can help you build or grow your setting.
Early Years Business Masterclasses
6 sessions available
Designed specifically for Early Years Business Owners who have a real growth mindset and want to build their business. During these 2 hour sessions we look across 7 areas of your business covering the Bright Business Orbit Model.
Need immediate support? Click 15 minutes with us.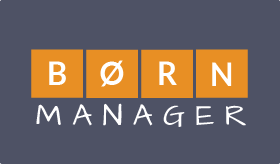 TAKE YOUR BUSINESS TO THE NEXT LEVEL
Whether that is starting out, extending or growing, let BØRN Manager be your guide
BØRN Manager has all the tools you need
Team Development
Getting your staffing right is the key to ensuring everything in your nursery business runs smoothly enough for you to be able to devote time to growing the business.
Recruiting the right staff and then developing them into a great team takes time and effort and here we give you a head start with key policies and practical support tools to build the team that you need to support you.
Administration & Operations                             
Growing means doing less operational work and more strategic thinking. However, in order to hand over the day to day operations to others you need a blueprint that helps them deliver the same quality of work that you expect from yourself.
No need to re-invent the wheel! We have developed such a blueprint in order to help you achieve this with your administration and operations side of the business, thereby saving you hours of work.
Finances
Finances are often the forgotten arm of building the business. Without robust financial management and the ability to monitor and measure your numbers then you may not be in the right position in order to be able to build or grow the business further.
Here we have essential tools to instill good financial management and achieve the reporting and the pricing that you require in order to build and grow the business.
CASE STUDIES
Our clients consult us on many and varied issues and no two companies
are the same in their approach or their requirements.
With our broad knowledge and expertise we are able to discuss with you a range of flexible solutions that are specific for your needs, whatever these may be.
Below are several Early Years case studies from the MBK Group Case Studies archive involving a few of the settings that we have been lucky enough to support.

Is your funding costing you money?
If your funding rates are lower than your usual fees rate then this might be costing you in profits that could be re-invested into the business.
Use our calculator to find out if you are losing money to your funding rate and if so – contact us for support!
Build Sustainable Solutions
with our 3 hour strategy session
We've all heard the saying 'failing to plan is planning to fail' and never before have these words been more true than in these difficult times. The Bright Early Years 7-Sector Orbit model has been honed and refined over 15 years and implemented in a wide and diverse range of now successful businesses. In this initial 3-hour strategy session, we use the Orbit as an opportunity to create and build your own effective plan. You gain access to the tools and processes that will systematically enable you to organise and transform your business, gain the understanding of the critical elements, in order to move your business forward and start a transformation that leads to growth and profitability.
Assess where you are today and where you want to be
Clarify the value proposition
How to measure performance and success
​Determine the projects that are critical for success
t: 01527 452430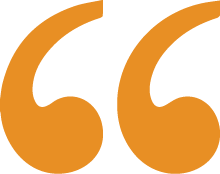 Testimonials
We love our visits as it enables us to get an independent perspective on our continual improvement. The advice and support given has been invaluable to us both on the learning and development aspects and the financial aspects.
Tricia is a whizz with the numbers and working with her has improved our profitability as well!
Kerrie Boland
Orchidale Children's Nursery