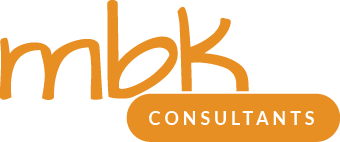 Early Years Consultancy
Whether you need help with your business, the curriculum, building your team or just another like-minded person to bounce ideas off, we can be there to help you with our Early Years Consultancy. Being a day nursery owner, or indeed running any type of early years setting can be very challenging. We know this because we have our own group of day nurseries and our director, Tricia Wellings, is a day nursery owner herself. With the ever changing landscape it can be difficult to ensure you remain at the top of your game.  This is where our Early Years Consultancy programme and our Early Years Consultants can help you ensure you are always meeting, not only the requirements of EYFS, but the ever increasing demands of Ofsted at inspection time.
In addition to being able to run the day nursery, you also have a whole business to run. From being an inspiring leader to manager of the staff team, as well as being a role model and an excellent practitioner with the children, you also need to be administrator, bookkeeper, marketer and salesperson!  Sometimes this can be overwhelming, as we have found over the past 22 years! Occasionally it would just be nice to have someone to call on, to be a sounding board or to offer some practical help. That's where our Early Years Consultancy can be of help to you. As the sayings go 'no job too small (or large)' and 'there's no such thing as a silly question'.  You can book an initial FREE 15 Minutes to discuss your options.
Consultants in Early Years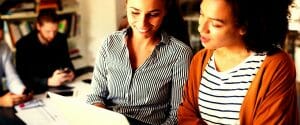 Our credentials speak for themselves, we have built our nursery business from just one nursery and now operate six nurseries & five out of school clubs. We can help you build your staff teams to develop their full potential and have them fulfil your vision through delivering your values and ethos. Our Consultants in Early Years have many years experience working with children, and for the most part, are all still working 'at the front line' within our nurseries. We now offer these early years consultancy services to others, including those looking to start up their own nursery business, childminders, pre-schools and indeed any setting delivering the EYFS.
Ofsted Inspections have become more rigorous through each framework and since the Education Inspection Framework started in September 2019 it have never been tougher to achieve an Outstanding grade. Your teams are key to this success and their ongoing development. They must be maintained at every level, including preparing them for what is to come. As experienced early years consultants, we will help you achieve your goals by building a long-term relationship with you and as a key partner we will:
support you achieving your aims and objectives
provide effective training and early years consultants
work with you to implement any changes you require
provide all the tools and guidance you need
Early Years Consultancy – with a difference!
You will find that our Early Years Consultancy, which will be sure to offer you a straightforward and honest opinion on matters that we consider you need support on, is somewhat different to others. Not only can we help identify the areas that might need immediate attention, but we will also then work quickly and efficiently to ensure that your team are trained in the aspects they need to be in order to maximise your return on investment. As experienced and active practitioners, we know and understand the issues that can challenge your time and your output. Your time is best spent inspiring your team and working on your business. We are here to communicate your vision and train your team on the requirements that have been identified. We can support you at any level from management issues to training an individual on a specific area and can offer you a bespoke price on the whole package.
Our Early Years Consultancy is supported by a skill set that includes people such as a Day Nursery Owner, Early Years Teacher, Director of Childcare, School Governor, Business & Finance Management Expert, Leadership & Management Expert and our own experiences of Ofsted inspections, including an Outstanding at our last one. Want to know more? Then Contact us now to have a chat.
Pricing for Early Years Consultancy
We're often asked about how much our Early Years Consultancy costs and that is always difficult to answer as we quote a bespoke package based on your needs. In addition, some Early Years Consultants have different rates, based on their area of expertise. However, it's not always as expensive as you might think!
Prices start from: Half Day Early Years Consultant £350, Full Day Early Years Consultant: £650
We also have training packages that can start from as little as £100 per month!
If you don't need us just yet then just click the button and we'll drop you the occasional email Keep in Touch