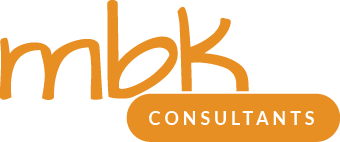 Early Years Consultancy
Whether you need help with your business, the curriculum, building your team or just another like-minded person to bounce ideas off, we can be there to help you with our Early Years Consultancy.
It is becoming more and more difficult, in the ever changing landscape that is Early Years. This is to ensure that you remain at the top of the game. This includes in meeting the requirements of the EYFS as well as the ever increasing demands of Ofsted at inspection time.
In addition to that, you need all the skills to run a business, a staff team as well as be an excellent practitioner with the children. Sometimes this can be overwhelming, we know as we've been doing it ourselves for the last 21 years! Occasionally it would just be nice to have someone to call on, to be a sounding board or to offer some practical help. That's where our Early Years Consultancy can be of help to you. No job too small (or large) as the saying goes.
Consulting in Early Years
Our credentials speak for themselves, we have built our businesses from just one nursery and now operate five nurseries & five out of school clubs. We can help you build your staff teams to develop their full potential and have them fulfil your vision through delivering your values and ethos. We  now offer these early years consulting services to others, including childminders and all settings delivering the EYFS.
Ofsted Inspections have become more rigorous through each framework and since the Education Inspection Framework started in September 2019 it have never been tougher to achieve an Outstanding grade. Your teams are key to this success and their ongoing development. They must be maintained at every level, including preparing them for what is to come. As experienced consultants, we will help you and them with that preparation. By building a long-term relationship with providers we become your additional resource. We can be a source of support for achieving the best possible outcomes for your setting and every child in it.
Early Years Consultancy
Our Early Years Consultancy will be sure to offer you a straightforward and honest opinion on matters we support you. We can help identify the areas that might need immediate attention and work quickly and efficiently to maximise your return. As experienced and active practitioners, we know and understand the issues that can challenge your time and your output. Your time is best spent inspiring and working with your teams and we can facilitate this for you. We are here to support you at any level from management issues to training an individual on a specific area.
Our Early Years Consultancy is supported by a skillset that includes Early Years Teachers, Business & Finance Management Expertise, Nursery Management and recent experience of Ofsted inspections, including an Outstanding at our last one.