How Effective is your EYFS 2021 Curriculum?
18th August 2021 @ 7:00 pm

-

9:00 pm

£35.00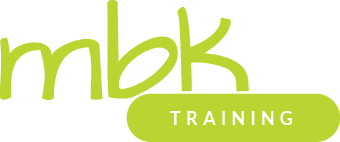 Effective EYFS 2021 Curriculum Delivery

This Effective EYFS 2021 Curriculum Delivery course is aimed at practitioners. It supports them in meeting the high expectations required of them under the Ofsted Education Inspection Framework and the revised Early Years Foundation Stage (EYFS). We will show you the benefits early years foundation stage training can bring.
Observing children and planning your environment around their individual needs is an essential part of the EYFS and crucial to your Quality of Education Ofsted rating. Practitioners need to be aware of the characteristics of effective teaching and learning. In addition, they need to understand how these relate to observing children's progress in their learning and development. They need to know and understand when and what they should be observing and how to assess children's next steps for learning. This course aims to develop their skills directly in this area.
This early years curriculum training course will enable Practitioners to:
Identify the key elements within the new EYFS
Review the changes within the 7 areas of learning
Consider how you can build your own curriculum around the requirements of the EYFS 2021
Be able to evaluate what you observe, and similarly, to create future opportunities for children within your curriculum delivery
This course incorporates the changes in the Early Years Foundation Stage planned for September 2021.
This Effective EYFS Curriculum 2021 course is aimed at practitioners new and experienced to support them being able to meet the high expectations placed on us by Ofsted and similarly, to ensure they are delivering the best quality of education and in a way that supports children's sequenced learning and school readiness.
 £35.00 per person
Course length: 2 hours
MBK Group is currently delivering our courses via Zoom Live. We use a lot of different methods to make sure courses are as interactive as possible. We are expecting delegates to have cameras on and sound on when required. MBK Group also requests that you take part in the feedback on our courses so that we can improve our services every time. We provide individual certificates for all of our courses.
Did you know you can book this Effective EYFS Curriculum 2021 training course directly? We can deliver to this early years foundation stage training. Alternatively, we can deliver to a group of settings arranged by yourself. To find out more about this early years foundation stage training then please either call us on 01527 452430, Contact Us or book the course direct in our Shop
For more detailed information about booking training courses see our Training FAQ's
Related Events