Early Years Maths: Fun with Numbers in the Early Years Foundation Stage (EYFS)
12th January 2021 @ 6:00 pm

-

8:00 pm

£30.00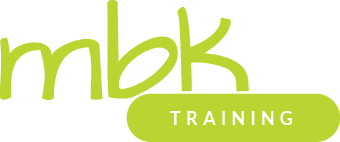 Fun with Numbers – Mathematics in the Early Years Foundation Stage (EYFS)

This Fun with Numbers in Early Years course is designed to bring Early Years Maths into Early Years settings. This maths training for early years course is designed to support practitioners in a number of ways.
Do you have staff that lack confidence in Early Years Maths?
Are you a practitioner looking for creative ideas on engaging children in maths every day?
Fun with Numbers is one of our courses we have designed to bring maths into Early Years settings. Our skilled trainers will demonstrate how and most importantly why we should be incorporating this into activities for young children.  We will show you the benefits it can bring.
Maths in Early Years – Early Years maths objectives:
Increase practitioners' confidence in all areas of mathematics in the Early Years
Clarify what the EYFS says about each area of mathematics
Show how mathematics links to the other prime and similarly the specific areas of the EYFS
Highlight characteristics of effective mathematics activities
Confront practitioners' own issues with mathematics and in addition how it may affect their delivery of maths
Give practitioners practise at planning mathematical activities with the existing resources in their own setting
Give some clear ideas on how to involve parents in developing mathematics for their child
Mathematics in the Early Years Foundation Stage Training
This Maths in Early Years course is ideal for practitioners who lack confidence in planning and also engaging children in activities that develop maths and clearly link to the requirements of the EYFS.
 £30.00 per person
Course Length: 2 hours
MBK Group is currently delivering our courses via Zoom Live. We use a lot of different methods to make sure courses are as interactive as possible. We are expecting delegates to have cameras on and sound on when required. MBK Group also requests that you take part in the feedback on our courses so that we can improve our services every time. We provide individual certificates for all of our courses.
Did you know you can book this Fun with Numbers – Maths Early Years training course directly? We can deliver this maths training for early years to your individual setting. Alternatively, we can deliver to a group of settings arranged by yourself. To find out more about this then please either call us on 01527 452430, Contact Us or book the course direct in our Shop
For more detailed information about booking training courses see our Training FAQ's
Related Events