Building Self Regulation & Behaviour Management in Early Years
9th December 2020 @ 6:00 pm

-

8:00 pm

£35.00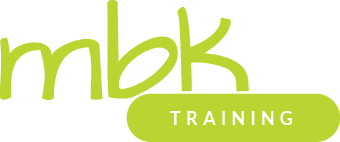 Building Self Regulation in Children

This Building Self Regulation & Behaviour Management in Early Years training course is suitable for all practitioners working with children. The use of behaviour management techniques is often misunderstood when working with young children. This course will introduce practitioners to the importance of using positive techniques with young children and the role that building self-resilience plays in the future development of the child. We aim to increase awareness of the causes of behavioural concerns by looking at some of the psychology behind poor behaviour as well as considering the background and feelings of the child. Through the adult led use of the positive management strategies we discuss, we firmly believe that most behavioural issues can be avoided.
Behaviour Management in Early Years
We will look at relevant strategies to support managing children's behaviour. This gives practitioners a simple and effective route to deal with everyday occurrences as well as look at more extreme circumstances. We also discuss involving parents in the process and the importance of making them aware of your strategies.
This course is suitable for all practitioners working with children. Due to the benefit of having a unified approach across a setting this course is best delivered or disseminated to all staff in your setting. It will best support practitioners as they consider strategies to promote positive behaviour throughout their setting.
Self-regulation in the early years training course objectives
Practitioners will have an opportunity to:
Understand the importance of promoting positive behaviour.
Explore circumstances that may impact behaviour.
Gain an overview of strategies that will assist with the recognition and support of behaviour problems experienced in the early years or out of school setting.
Understand the importance of acknowledging the child's feelings.
Gain knowledge of working in partnership with parents when dealing with behavioural concerns.
£35.00 per person
Course length: 2 hours
MBK Group is currently delivering our courses via Zoom Live. We use a lot of different methods to make sure courses are as interactive as possible. We are expecting delegates to have cameras on and sound on when required. MBK Group also requests that you take part in the feedback on our courses so that we can improve our services every time. We provide individual certificates for all of our courses.
Did you know you can book this Building Self Regulation & Behaviour Management training course directly? We can deliver to either your individual setting or to a group of settings arranged by yourself. To find out more about this then please either call us on 01527 452430, Contact Us or book the course direct in our Shop
For more detailed information about booking training courses see our Training FAQ's
Related Events