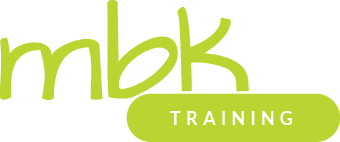 Excellence Case Study
At MBK Training we have successfully supported the building of a great team for the Bright Kids Nursery Group. Being able to provide staff teams with consistent messages including everything from the delivery of the curriculum, the operational methodology to fully embedding safeguarding practices has proven to be a huge benefit to their teams. The ultimate outcome of which was an Outstanding grade at the last Bright Kids inspection
As Early Years training specialists whose mission is to deliver early years training as an up-to-date, quality training service, we can offer you:
Cost effective and flexible early years training; delivering in a way that suits you.
Engaging approach that is focused on knowledge transfer within to your teams.
Specialist early years expertise and real-world childcare experience to provide expert results-focused training.
We believe that at the heart of an effective team is a well trained one. We will work with you and your team to build a personal training relationship. This enables us to be able to take your own values and ethos and weave these into your training thereby allowing us to train in good habits and train out unwanted practices within your team.
And because we always link our training into the policies and procedures needed under the EYFS requirements and the current Ofsted Inspection framework this means that it is always up to date and relevant for your team.
As Early Years Specialists, see how we can help you
This is a unique programme that will involve us working with you as your primary CPD Training Provider.
We will
talk with you about your overall aims and objectives
review and respond to your immediate improvement priorities
work with you to implement any changes you require
Locate and deliver training on any specific topic you wish
monitor and track your training, including producing reports as required
It's fun, it's flexible and most importantly – it's the right consistency for you!
Running an early years training programme or a full training day, for an entire nursery can be a daunting prospect, but more and more nurseries are realising the benefits of this type of bespoke training to support Team Goals & Team Vision.  We will work with you on the aims and objectives that you want your team to achieve and understand and deliver these to them over the programme length.
We can provide everything from the trainer to the tea and coffee and training resources. We are currently doing our training via Zoom and we make this interactive and interesting for your teams. In normal times we like to have a full day's training with your team face to face and will plan this in when it is allowed. Whether you decide to close the nursery for a day or convince staff to turn up at the weekend, the whole team can benefit from the team building and motivation of spending a day developing! Your teams will be buzzing with the thoughts and ideas from their day of learning!
"MBK Training helped to organise our training day and delivered a range of courses throughout the day.  The activities were all fun and engaging and the staff all had an excellent time!  We are having another training day later this year and we will be asking them to be involved again."

Anita Shepherd, Bright Kids, Crabbs Cross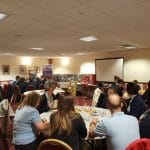 If you are interested in talking to us about a training programme for your staff team, then you can contact us to discuss the options. As experts in early years training, you can be assured of high-quality input for your team. Whether it be choosing a single course or having us arrange everything down to the tea and coffee then we will do our best to help!
We have been working with nurseries across the midlands since 2014, with a track record of success.  To find out more about Early Years training course and how MBK Training can help your organisation with its training requirements please call us on 01527 452430 or contact us
We have developed a unique offering which allows you to decide how many and of which type, of course, you might like as part of the package. Use this calculator to ascertain the potential cost based on your setting's needs.