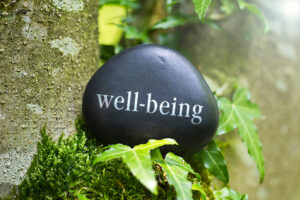 "Unprecedented times" 
"A tidal wave of mental health problems heading our way"
These are just 2 statements that have often been repeated as the impact of the Covid 19 pandemic has become clearer over the last few months.
Mental health and well-being are crucial for all of us to both develop and retain our valued staff.  Employers, in particular, have a responsibility to ensure the working environment is positive, supportive and beneficial to the physical and emotional wellbeing of all those within it.
Conversations around mental health and that "it's okay not to be okay" happen much more frequently these days.  Openness and honesty are encouraged and celebrated as a way of letting others know that they are not alone with their difficulties.  A lack of stigma is really important in order that we get to see the true extent of someone's situation.
Early years settings are especially important places.  So much emphasis is placed on encouraging emotional literacy and getting children to be comfortable and confident discussing their feelings.  It therefore stands to reason that those caring for and educating those young minds and souls should, themselves be happy, balanced and in control.
Creating an emotionally open and compassionate environment does not have to be as difficult as it may sound.  There are many ways in which to build that mentally healthy community, including the following:
Make the commitment to develop an approach to mental health at work that protects and improves mental health for everyone.
Designate and train Mental Health First Aiders.
Commit to reviewing or developing the way you do business to ensure your everyday working culture is as mentally healthy as possible.
Encourage mindfulness, exercise, healthy eating/snacking, keeping hydrated, stress management and positive affirmations.
Ask staff what things they may find useful, but recognise that not all staff will want, or be able to take part.
We can also practice listening, not judgementally.
What are the benefits of having a positive well-being and mental health strategy?
These are many and positive, including reduced absenteeism and presenteeism, increased morale, fewer complaints, increased staff happiness and productivity.  Staff retention, cohesion and confidence should also improve.
Creating a place where people wish to work can be both rewarding and inspiring.  Our staff, children and parents deserve nothing less!  However, this is easier said than done and so we have put together a short course to highlight your key steps to achieve this. This will give you a great outline of what's needed in the workplace – if you want more than that, then we are happy to come and discuss how you can develop this further in your nursery. You can book tickets for this great course here:
About the author: Deb Somerset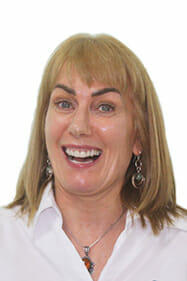 Deborah is a new addition to the MBK Training team. She has a wealth of experience in working directly with children and young people. Deborah has been a Learning Mentor in school, Residential Social Worker in a Secure Unit and Bail and Remand Support Officer in a Youth Offending Team. She has also worked for both a Local Authority as an Anti-Bullying Support Officer and a national charity, as a Safeguarding Children Training Coordinator.
For the past 15 years, Deborah has been designing and delivering safeguarding children and adult at risk training and consultancy. She has worked locally, nationally and internationally, with many large organisations and children`s charities. Deborah thrives on the challenge of making training both relevant and interesting to attend. She likes to think of it as communicating serious messages, using fun methods!