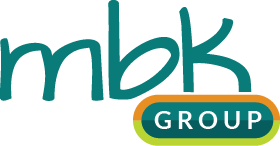 Our Story
Aside from details about all that we do, the question most commonly asked of us is what do the initials MBK stand for. We hadn't realised, and it was never intentional, but it appears this is our best-kept secret!
So here now all is revealed with the story of our name and our evolvement into MBK Group.
Over 21 years ago, in 1999 we opened our first-day nursery and decided on the aspirational name of Bright Kids. When we came to register this name with Companies House, we found that it was already taken. So with the new millennium on the horizon, it seemed a great choice to add the impending new millennium into our name and Millennium Bright Kid Company Ltd was born.
During the following years, the nursery business grew and grew and there are now 5 nurseries and 4 out of school clubs the Bright Kids brand is very well-established and respected. We have however been through many good and bad times both financially and with Ofsted inspection judgments. It's certainly not all been plain sailing and we have learnt many lessons along the way.
As our employee numbers grew and the availability of good quality, relevant training seem to disappear, the decision to open our own training centre was made in 2014. The decision that this would involve the sectors core training and CPD was made early on and so then all we needed was a name. We didn't consider that using our name 'Bright Kids' for an adult Training Centre was a good fit and so we began discussing the possibilities for a new name.
Internally we had always referred to the nursery business as MBK – that was after all its official initials. So the more we thought about it the more it became an obvious choice to use this 'internal jargon' to name the new training arm of the business and MBK Training was born – in our minds, this was Millennium Bright Kid Training.
We opened our new training centre, Millennium House, close to our first nursery and moved our nursery head office into the same building. MBK Group was first conceived and it became our call answering response straight away – although we didn't use this name in any other form.
The group growth itself didn't stop there though. Over the next few years we also started up our shop side of the business called Foundation Focus and the consulting work grew across the country and we were delivering contracted consultancy work under the brand of MBK Consultants.  So now we then found ourselves with several companies, all connected in everything except branding – and still, no one knew what MBK stood for!
In order to reduce the complexity of names and access to our products and services we are now bringing together our companies under the new MBK Group branding and a joined-up website. We, therefore, thought it was also about time we shared our story with you!
During the last 6 months, we have reviewed and reflected on our offering and have now brought everything together under one roof so that our customers can see the full scope of our offering. We are developing new ideas and new offerings all of the time. It will be worth checking back on a regular basis to see if we have something you will find invaluable for your nursery, early years or out of school club settings.
If you want to find out more about the success of Bright Kids then you can visit their website at www.bright-kids.co.uk. And if you want to know more about our Early Years Director's journey, Tricia Wellings you can read this at www.triciawellings.com
Contact MBK Group
To find out more about how MBK Group can help your organisation to meet their business growth, training and development requirements contact us here.
Alternatively, you can call us on 01527 452430 or email: [email protected].