Future Proof Your Early Years Setting With Our Specialist Training & Consultancy Services
MBK can help you improve your Ofsted rating, increase profitability & provide the essential training to take your early years business to the next level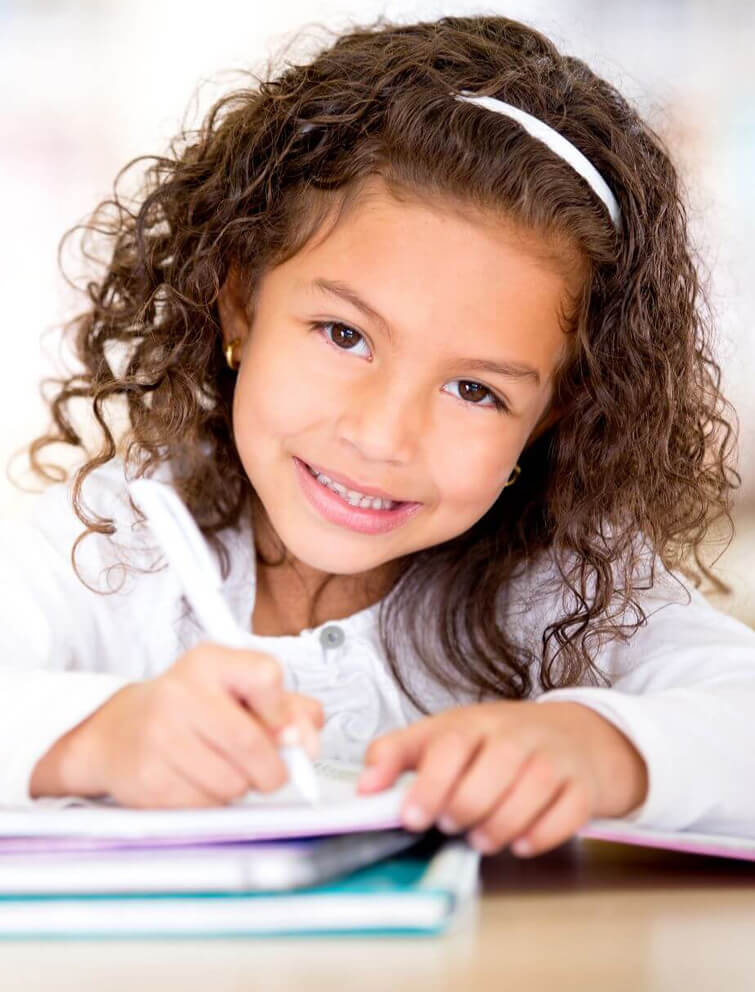 We'll Help You Reach Your Full Potential
Are you looking for clarity on how to improve your Ofsted rating? Would you like total peace of mind knowing that your team has the correct training in place to deliver excellence? Do you want to know how to make the most of government funding to achieve maximum profitability? If the answer is yes, you are in the right place.
With over 24 years of industry experience, we understand that running early years settings involves a lot of hard work. As the business owner or manager, it can be stressful to balance maintaining great standards of care alongside moving your business forwards, and things can easily slip or get put on the back burner.
To deal with this, you find yourself taking on more work than you have time for, which eats into your personal time. Or if you do delegate tasks, you find they're not done to the high standards you expect and require as your team don't have the same skills and knowledge as you do. This is the danger zone where things can go horribly wrong. Leaving you with more work to do than there was in the first place, increased stress levels and your hard-earned reputation at risk.

You don't have to deal with this stress alone
MBK is here to provide you with specialist advice, support and development options to help your setting reach its full potential. We're passionate about ensuring you're able to provide children and families with the outstanding service you want to give, while your business grows and succeeds. Don't put off making necessary improvements any longer. Keep on reading to find out more about how MBK can help…

Experts In Early Years Settings
We have 23+ years of early years experience and continue to run our own nurseries alongside MBK. You can have confidence in our services knowing that we're completely up to date with current regulations, training and requirements. We know the ins and outs of your industry and will share with you what it takes to be successful and profitable.

A team of Hands-On Specialists
MBK comprises a small but perfectly formed team of specialist early years consultants. Between us, we have a combined industry experience of over 100 years! We work in
MBK Bright Kids nursery settings providing outstanding standards of care alongside the
day-to-day running of the business.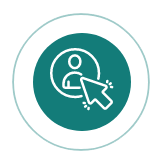 Tailored Training To Suit You
We DO NOT use a one-size-fits-all cookie-cutter approach to providing early years training. Every business is unique, and what's right for someone else may not be suitable for you. We take the time to understand your requirements and provide you with a bespoke service that will get your business the best results. If you want to speak to a member of our team to find out if we're the right fit for you and your business, call us on 0845 139 2070.
MBK provides specialist bespoke early years consultancy & training services throughout the uk, live on-line or in-person.


A poor Ofsted rating could lose clients, reduce your funding and, in the worst case, force you to close. Our Ofsted help service can provide you with guidance to avoid these risks and improve your next inspection rating. We offer a full audit of your early years setting, analysis and recommendations for improvement, as well as an Ofsted inspection experience day to prepare you for the real thing.


Are you looking to develop your teams leadership skills? Perhaps you want to empower your staff team more or even develop your own curriculum? Our bespoke consultancy services will allow you to do all of these things and help you get some time back for yourself. All of our specialist consultants work within our nursery settings and understand exactly what it takes to run a successful early years setting from afar. They will give you the tools you need to run your business more effectively for greater results.


Scheduled Training Courses
We offer a wide range of live and interactive online group training courses, including refreshers. Topics range from Preparing For Your EIF Inspection to EY Designated Safeguarding Lead Training, and everything in between. We hold the training sessions on set dates and times which can be seen via our calendar of upcoming courses, allowing you to arrange for your team members to set aside the time well in advance.


Create a cohesive approach across your setting and contribute to the continued professional development of your team with our bespoke early years training service. We take the time to find out your precise needs to produce an affordable single or multi-session package that's totally designed around your nursery and its requirements to reach excellence. So the training you receive will truly benefit you, your team and those you care for.
Can't See What You're Looking For?
We're a team of early years practitioners, specialists and consultants
who are passionate about helping you to provide outstanding early years services and run a successful and profitable business.
Our founder, Tricia, opened her first day nursery in 1999. She named it Bright Kids and registered under the name Millennium Bright Kid Company Ltd. A nod to the new millennium which was just on the horizon.
Like many new businesses, it experienced highs and lows. Many lessons were learned along the way, both financially and through Ofsted inspections. As the business developed staff numbers increased, and it was soon noted that good quality, relevant training was scarce.
In 2014, we took matters into our own hands and used our wealth of early years experience, knowledge and skills to open our own training centre.
It was the start of MBK.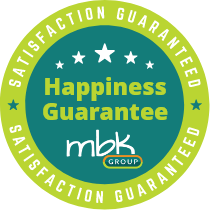 The MBK Happiness Guarantee
We're committed to inspiring you to deliver the best possible care and education you can while achieving sustainability and profitability. Your happiness with our service is guaranteed as we will go above and beyond to get things just right for you.
Using Over 24 Years Of Experience, Knowledge and Expertise To Help Your Early Years Setting Be The Best It Can Be
Our specialist training and consultancy services help early years settings perform better and achieve more. Don't just take our word for it. Here's what some of our clients have to say about us…

Fantastic!
Light bulb moment of why I was losing money.
By changing my fee structure I will lose less money.
Really enjoyed the whole day. Very informative.
Discussing Fee Structures with other providers.
Giving me new ideas.
Amazing resources thank you!

Having the reassurance that we always have a reliable training provider to deliver several courses across the year relieves a lot of pressure on me, as a Manager. MBK are efficient and helpful, they take on board any suggestions for the content of courses, meaning they are tailored to our individual settings where possible. We are in our second year using MBK and would highly recommend.

Following a surprising and devastating Ofsted inspection result we received a flyer from MBK through the post which offered sympathy and understanding to settings that had been downgraded.
I don't usually respond to flyers or marketing but there was something about MBK which caught my attention. I followed it up and received excellent customer service and was directed quickly to their Ofsted expert, Emma, who subsequently visited and completed an audit. We have now received full staff training and follow up visits and I feel that our team can now confidently articulate how we are implementing the EYFS for all of our children and will no long feel intimidated when Ofsted return. MBK have been professional throughout and Emma is especially dynamic, extremely knowledgeable and a great trainer. Ofsted re-inspected in May 2023 and whilst the report is yet to be published we are happy with the result and plan to have MBK in on a regular basis to support our professional development,

Tricia hosted a training session I went to, helping us with the additional services costs. I found the session interesting and food for thought within my company. Tricia is a lovely genuine trainer and has huge experience as she has nurseries herself, this enables her to understand where we come from.

Tricia's knowledge of Early Years and her willingness to share knowledge, sometimes freely, sometimes at a very reasonable cost has given me the confidence I need to make better decisions for our Day Nursery. Tricia's ready responses to my questions and her style of delivery are always refreshing and I have found she always delivers what she promises.

It's great how they share new information and include you all once you have attended one of their courses which are very interesting and encouraging. The file containing all areas of Ofsted EYFS is an easy tool when training Senior Staff.
Tiddlywinks Nursery School
Are You Ready To Take The First Step Towards Enhancing, Protecting & Future Proofing Your Early Years Setting?
At MBK, we're committed to helping you and your early years business not only survive but thrive. To do that though, you need to take the first step and get in touch. There's no pressure or obligation to sign up for anything, and we don't believe in the hard sell.
We can simply discuss your requirements and chat about how we can help.