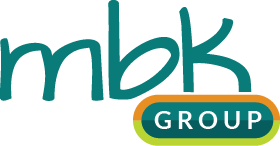 Venue Hire in Studley village
Cost Effective Venue Hire in Studley
At Millennium House in Studley, we have two light, modern rooms available to hire for meetings, workshops or staff development needs. Both the Training Room and the smaller Meeting Room are on the ground level with full access and offer natural daylight.
The training room is our medium-sized room, which can accommodate up to 30 people in a theatre style. Our training room measures 6m x 6m and is fully equipped with an Interactive Whiteboard, audio system and projector. The training room uses only high-quality furniture designed for conferences and meetings.
The meeting room is a smaller, more homely environment suitable for meetings of up to 6 people. It is on the ground floor giving a light, airy feel with natural light from the large window. Our meeting room measures 3.55m x 2.8m
We can provide a variety of refreshment options that cater to your exact dietary requirements. This includes breakfast, morning coffee or lunch.

Millennium House cost effective venue hire in Studley offers:
Flexible hiring options allowing you to choose to hire our facilities by the hour, half day or whole day (also a 10% discount is offered if both rooms are hired).
Opening hours of 8am-9pm Monday-Friday. Saturday & Sunday 10am-6pm
Professional, friendly service
Our rates are competitive to suit all budgets and we are happy to provide bespoke packages
Unlimited Tea and coffee throughout the day and also includes fruit squash, water and sweets included in room hire
Catering Services on Offer:
Breakfast – Continental Breakfast £4.95 per head
Lunches – Buffets from £4.00 – £11.95 per head
We can cater for any special dietary requirement, please advise us on booking.