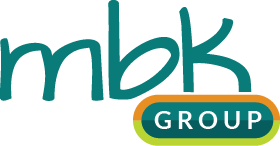 Training FAQ's
Some of MBK Group FAQs – more frequently asked questions
What courses do you offer?
Check out our current list of courses. We are continually developing new courses so if you do not see a course you would like please call us.
How many candidates are there on a training course?
Our training courses can be delivered to as few as 6 people and up to a maximum of 24.
Do you give discounts for group bookings?
Yes! You will need to contact us with exact numbers but for 4 or more candidates on eligible courses we will offer up to 10% discount. Paediatric First Aid and Emergency Paediatric First Aid are not eligible courses. See our Bespoke section as well.
What training materials do you provide for your courses?
Our courses include lots of supporting documentation to take away information and further activities. For example, our Leadership & Management Programme has a supporting workbook for further development back in the workplace.
Do you offer bespoke training?
Yes. We are able to either adapt our current training to your individual requirements or after discussions with you create a whole new programme if it comes under our expertise and knowledge area. Click here to enquire about bespoke training.
What geographical area do you cover?
We are conveniently based in Studley, Warwickshire, close to the M42. Learners come from as far afield as Birmingham, Coventry and Worcester and from all parts of Warwickshire and the West Midlands. We are happy to travel nationwide.
How do I book a course?
Just click the link on the course you are interested in and we will follow through with your enquiry.
What payment methods you accept?
We accept Credit and Debit Card payments online or via 01527 452430, cheques and payments directly into our bank account 12-05-65, 10054861. We also take Paypal online, just click the button on the booking form, if you want to pay later with Paypal then please read this document. Cheques may be sent prior to the course to our Contact address. All payments must be made in full at least 2 weeks prior to the start of the course. No refunds for non-attendees on the day but an alternative course can be chosen if an issue arises for a day-time course and we are pre-advised. Accounts can be set-up by arrangement for our regular customers.
Is VAT included in the price?
There is no VAT to be applied – great for us in the Early Years!
Is funding available for your courses?
You will need to talk to us in more detail about what you might be eligible for.
What is your cancellation policy?
We may be able to offer an alternative date within a practical time limit if a course is running. Otherwise, we would only refund 50% of the cost.
Do you have parking?
Yes. We have 6 spaces on-site. If these spaces are full please either use local on-road parking or the free public car park just a hundred yards away in Pool Road. This is easily accessed via Crooks Lane just past the Village Hall (please do not park in the Village Hall car park). See our contact page for information on this.
What public transport options are available to Millennium House?
We are about 4 miles from Redditch Train Station and on local bus routes: 26 from Redditch to Stratford-upon-Avon;  143 from Bromsgrove to Studley and 247/8 from Redditch to Evesham.
Do you provide refreshments?
Yes. Tea, Coffee and Squash are available free of charge on all courses. There are kitchen facilities available for everyone.