About MBK Group Early Years Training and Consultants
Providing First Class Early Years Training & Consultancy Services Using Over 24 Years of Hands-On Experience, Knowledge & Expertise
MBK provides nursery and early years training and consultancy services throughout the UK. We come from a wealth of early years experience and all work in nursery settings. We know how much hard work and dedication it takes to provide outstanding care and run a profitable and sustainable business.
Our aim is to help you achieve remarkable outcomes for the children you care for, your employees and your business.
With over 24 years of early years experience running our own successful nurseries as well as in-depth knowledge of current Ofsted, Government and legal requirements, MBK will provide you with Ofsted help, early years consultancy, scheduled and bespoke training services that will have a positive impact on your own early years setting.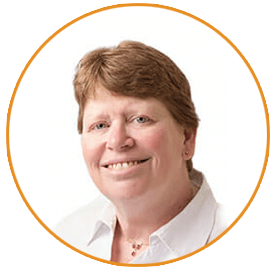 Hi, I'm Tricia. A mother, business entrepreneur and founder of the MBK Group.
I set up my nurseries over 24 years ago to solve some of my own childcare requirements. As our nursery business flourished, and we expanded and the staff numbers increased, I noticed that good quality, relevant training services seemed to have disappeared. So I did it again! I took matters into my own hands and in 2014, we branched out into early years training and consultancy services under the name MBK.
Our aim is to help you achieve remarkable outcomes for the children you care for, your employees and your business. Using our expertise, experience and knowledge MBK will help take your business to the next level.
There are two aspects to owning and delivering a childcare provision:
1. Running the Nursery
2. Running the Business
We can support in both of these aspects. Whatever the situation, the need or the long-term goal we will work with you to achieve the outcome you are after.
We've helped over 500 early years providers all over the UK to grow their businesses, provide a better standard of care for their children and improve their OFSTED rating.
Training is a vital key to turning things around. Knowledge is power – when its applied effectively.


Experts In Early Years Practice
Our highly trained consultants work within our own successful nurseries and use that hands-on experience to provide you with the most current, relevant and precise knowledge possible.

Tailored Training For You & Your Setting
At MBK, we recognise and appreciate that every early years setting has different requirements. We'll take the time to understand your needs and put together a package that will work for you.

Dedicated To Improving Early Years Provision
We only provide early years training and consultancy services. It's our passion and sole focus. You can feel confident that the team at MBK wants to help you achieve the absolute best for your early years business.

Whether you're just starting up, or an established early years setting,
we understand ‌finances can be tight. That's why we offer all our clients realistic payment options with monthly billing to help spread the cost.
Expert Early Years Consultancy & Training Services That Will Help To Improve & Future Proof Your Business
The services we provide at MBK have helped our clients to improve their Ofsted ratings, increase profitability and contribute to the CPD of their employees. Read what they have to say about us here…

Tricia's knowledge of Early Years and her willingness to share knowledge, sometimes freely, sometimes at a very reasonable cost has given me the confidence I need to make better decisions for our Day Nursery. Tricia's ready responses to my questions and her style of delivery are always refreshing and I have found she always delivers what she promises.

Tricia has supported me individually as well as my managers to grow into the roles they have. Tricia has given me faith in my own ability when it wasn't so great. She has helped me to have the confidence to take my business to the next level.
Why did I choose Tricia? Well, no one else would put up with me, or tell me the truth about things even if I didn't want to hear it! I have been told we are quite similar (bit of the marmite factor) and perhaps that is why it has worked so well. She has been a peacemaker and a support, a sounding board, but most important to me a confidant when others had let me down. We have also used MBK for training and the courses have all been really good.

The implementation of the 30 hours was a minefield. with the help of MBK on the 30 hours, all was made a lot clearer and we were shown how it could work for us, if we implemented it in the right way with the right wording.
I was surprised by the excellence of the courses attended but was also very impressed with the aftercare received in supporting documentation and advice including a private Facebook page for those who had attended the 30 hour workshop.
I chose Tricia knowing that she has a lot of experience and expertise in Early Years, is directly involved in Early Years owning her own settings, and campaigns hard for early years providers. This made the choice easy as I felt she understood the sector better than other training providers who maybe had never worked in the industry. The course was relevant and up to date and informative.
I have recommended Tricia to other providers and always say that the courses I have accessed are excellently delivered and have relevant content.

Having the reassurance that we always have a reliable training provider to deliver several courses across the year relieves a lot of pressure on me, as a Manager. MBK are efficient and helpful, they take on board any suggestions for the content of courses, meaning they are tailored to our individual settings where possible. We are in our second year using MBK and would highly recommend.

Following a surprising and devastating Ofsted inspection result we received a flyer from MBK through the post which offered sympathy and understanding to settings that had been downgraded.
I don't usually respond to flyers or marketing but there was something about MBK which caught my attention. I followed it up and received excellent customer service and was directed quickly to their Ofsted expert, Emma, who subsequently visited and completed an audit. We have now received full staff training and follow up visits and I feel that our team can now confidently articulate how we are implementing the EYFS for all of our children and will no long feel intimidated when Ofsted return. MBK have been professional throughout and Emma is especially dynamic, extremely knowledgeable and a great trainer. Ofsted re-inspected in May 2023 and whilst the report is yet to be published we are happy with the result and plan to have MBK in on a regular basis to support our professional development,

It's great how they share new information and include you all once you have attended one of their courses which are very interesting and encouraging. The file containing all areas of Ofsted EYFS is an easy tool when training Senior Staff.
Tiddlywinks Nursery School
Take The First Step Towards A Brighter Future & Get In Touch With Us Today
The team at MBK is here to help you push your early years setting to the next level to achieve optimum levels of care for your children, whilst turning a profit and making your business sustainable, now and in the long term.
Call us today on 0845 139 2070, email or fill in the form below and we'll get back to you as soon as we can.
"*" indicates required fields