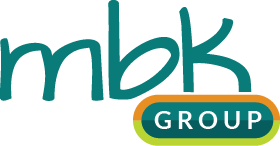 Venue Hire FAQs
Where is Millennium House?
Millennium House Venue Hire is situated in the heart of Studley on the High Street, close to the Medical Centre and local shops and next door to the Village Hall. See here for a map.
What facilities do you have available?
We have a Training Room and a Meeting Room, Male, Female & Disabled Toilets with Baby Change and a Kitchen.
What public transport is close by?
We are on local bus routes and about 4 miles from Redditch Train Station and Redditch Bus station, both of which provide transport to local towns and cities.
Which motorway is the nearest?
Junction 3 of the M42 is just 10 minutes away and junction 4 and 5 of the M5 are about 20 minutes away
Where is the nearest car park?
We have our own car park and road parking which can take up to 6-8 cars. If these spaces are full please either use local on-road parking or the free Studley Pool Road car park just a hundred yards away in Pool Road which is easily accessed via Crooks Lane just past the Village Hall (please do not park in the Village Hall car park). See our contact page which shows where the carpark is.
How much does parking cost?
All car parking is free of charge
Are your meeting rooms and toilets accessible for the disabled?
We have full access and facilities for the disabled
What is your largest capacity for the venue?
The training room has a capacity of 30 when used in a theatre style. The smaller meeting room is suitable for up to 6 people. We offer a 10% discount if these two rooms are hired together.
Do you have WiFi?
Yes. We have free WiFi available to all occupants.
What audio visual equipment is available to use?
You will have access to a SMART board with computer and a projector. Flipcharts are also available for you.
Can we access the room beforehand to set up?
Your booking times should include your time to set-up and pack away.
Can we provide our own catering?
Yes. We have full kitchen facilities that would allow you to prepare and heat food up.
Do you cater for allergies or food intolerances?
Yes. If you choose our catering we can provide for a variety of dietary requirements.
Can you recommend any local hotels?
Yes. Depending on your budget we would recommend Studley Castle or Premier Inn in Redditch.
What is your booking process?
Please call us on 01527 452430 or complete the online enquiry form on either the training room or meeting room page to check availability or make a booking. This will then be confirmed by us via email and arrangements made for payment.
What are your terms and conditions?
Please see our terms and conditions for venue hire here.
What payment methods do you accept?
We accept Credit and Debit Card payments on 01527 452430, cheques and payments direct into our bank account 12-05-65, 10054861. Payments must be made in full at least 2 weeks prior to the start of the booking. No refunds for non-attendances. Accounts can be set-up by arrangement for our regular customers.
What is your cancellation policy?
If the hirer cancels within 7 days of the booking or fails to take up a booking, the full charge will be payable. Any cancellation of a booking must be given in writing following a telephone call.
In the event of a cancelled booking, the following charges will apply:
Two months prior to the booking date – No fee is charged
One month prior to the booking date – 25% of the full fee is charged
14 days prior to the booking date – 50% of the full fee is charged
7 days prior to the booking date – the full amount is charged.
Can we smoke at Millennium House?
No. We are a public facility and smoking is not allowed anywhere on the premises.
If you have any questions or questions about our Venue Hire FAQs then call us on 01527 452430 or click here.