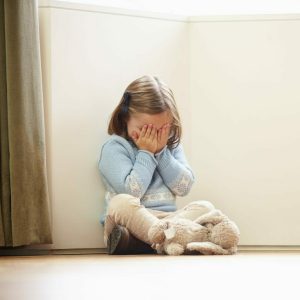 Are you aware of the changes in the law with the introduction of the Domestic Abuse Bill 2021? Will you know what your responsibilities are under the new legislation? Here's just some of the facts that lie behind the changes that are coming..
We know that 1 in 4 women and 1 in 6 men will experience domestic abuse within their lifetime. This pervasive crime cuts across all demographics of society regardless of gender or sexuality. It is a crime that erodes away your self-worth, integrity, and sense of self. Currently, it is estimated that 1 in 5 children grow up experiencing domestic abuse and the new domestic violence bill will identify children as victims in their own right. It is sad to think that on average victim's experience 50+ incidents before they tell anyone what is happening. We also know that following a study by Safe Lives (Domestic Abuse charity) that 85% of victims sought help on average 5 times from professionals in the year before they got effective help to stop the abuse. Hence the need to raise awareness through professional curiosity training across agencies so we can identify, signpost and support victims and reinforce the principle of "Getting it right first time".
Domestic Abuse
We often hear that a little bit of information can be dangerous, however, in respect of domestic abuse it can be lifesaving. Tackling domestic abuse is everyone's business. Tackling and thinking about domestic abuse can be daunting for professionals. Its complex, challenging, uncomfortable, emotional and tests us to see beyond what we want to see. We need to be professionally curious and think the unthinkable, however uncomfortable that may be. Sadly, cases like Baby P, Victoria Climbie and many more have repeatedly reinforced this theme across the country.
The same can be said around Information sharing, that we hide behind data protection, GDPR and Human Rights when there is a wealth of legislation that allows us to share information around vulnerability and concerns. It is important that professional curiosity training equips professionals with the knowledge and confidence to identify and support victims whilst thinking about how to approach potential victims and have that difficult conversation with the wider knowledge of the specialist support services that exist for victims.
Professional Curiosity
I know how lonely it can feel like a professional, particularly around complex subjects, you are not alone. Knowledge is power. The training will explore many of the aspects of abuse and its foundations. In simple terms victims are sworn to keep a secret by their perpetrators and sharing that secret can have devastating consequences, ultimately homicide. Our role through training and awareness is to change the narrative and give victims the confidence and reassurance to share their secrets. Language is very powerful in all we do. Phrases like "What's happening to you is wrong and it's not your fault" are very powerful and will be explored within the training. Let us together make a difference and inspire change.
This is essential training for everyone working in early years, at the very least for designated safeguarding leads.
feedback
"This training has had a profound effect on my practice within the school. It has already made a difference to a family. I will highly recommend it to others" Headteacher.

"Thank you for the fantastic and professional training, it was certainly empowering" Setting Manager.

"Excellent training, thanks for giving me the confidence to ask the right questions" Practitioner

"I have already actioned your training. I spoke to a parent today and was able to make a difference to their situation" Headteacher.