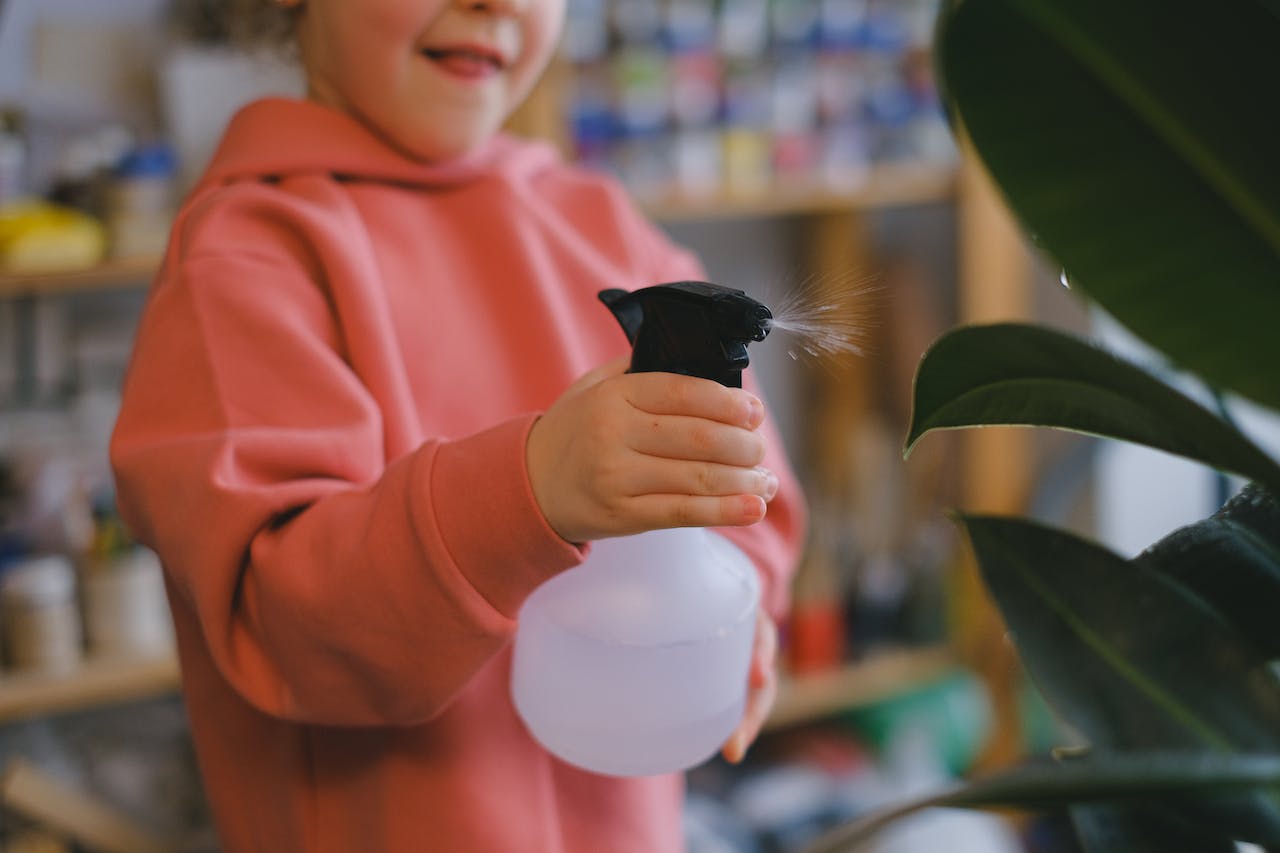 Young children are eager to explore and learn, and it's the role of the Early years setting to nurture and support them.
From sticks and stones to Autumn leaves and everything in between, what better way to captivate and inspire little minds than with nature's toolbox! Integrating natural materials into the days of children sparks creativity, facilitates learning and lays the foundation for a profound connection with the environment. 
Let's wander deeper into the topic.
Benefits of Natural Materials in Early Childhood Education
When we talk about natural materials, we mean items found in the natural environment around us. These could be shells, leaves, sticks, feathers and pinecones. Anything can be used, all year round. Sand, mud, water and moss all count too!
Incorporating nature play throughout your Early years setting can have a positive influence on the children. Here are some of the numerous advantages of bringing natural materials into your early years curriculum…
Sensory Exploration
Pouring water, scooping sand, crunching leaves… The textures, smells and colours of all sorts of natural loose parts provide a diverse sensory experience for those interacting with them. 
This engagement of children's senses ignites their curiosity, teaches them about the world outside their door and promotes sensory development.
Problem-Solving And Critical Thinking
Children can use natural materials in an abundance of different ways, which supports the development of cognitive skills. 
Working out how best to skewer leaves onto sticks, or what amount of water and earth makes the best mixture for mud pies, are opportunities for problem-solving and decision-making. To provide experiences for children to develop their cognitive skills further, you can encourage cooperative play and and shared problem-solving experiences.
Connection With The Natural World
Tech is everywhere, and it brings many benefits to our lives. But we also want our children to grow up with a deep-rooted connection to our planet.
Bringing nature inside to experience as well as getting outdoors as much as reasonably possible enables children to discover how incredible it is for themselves and develop a healthy respect for it.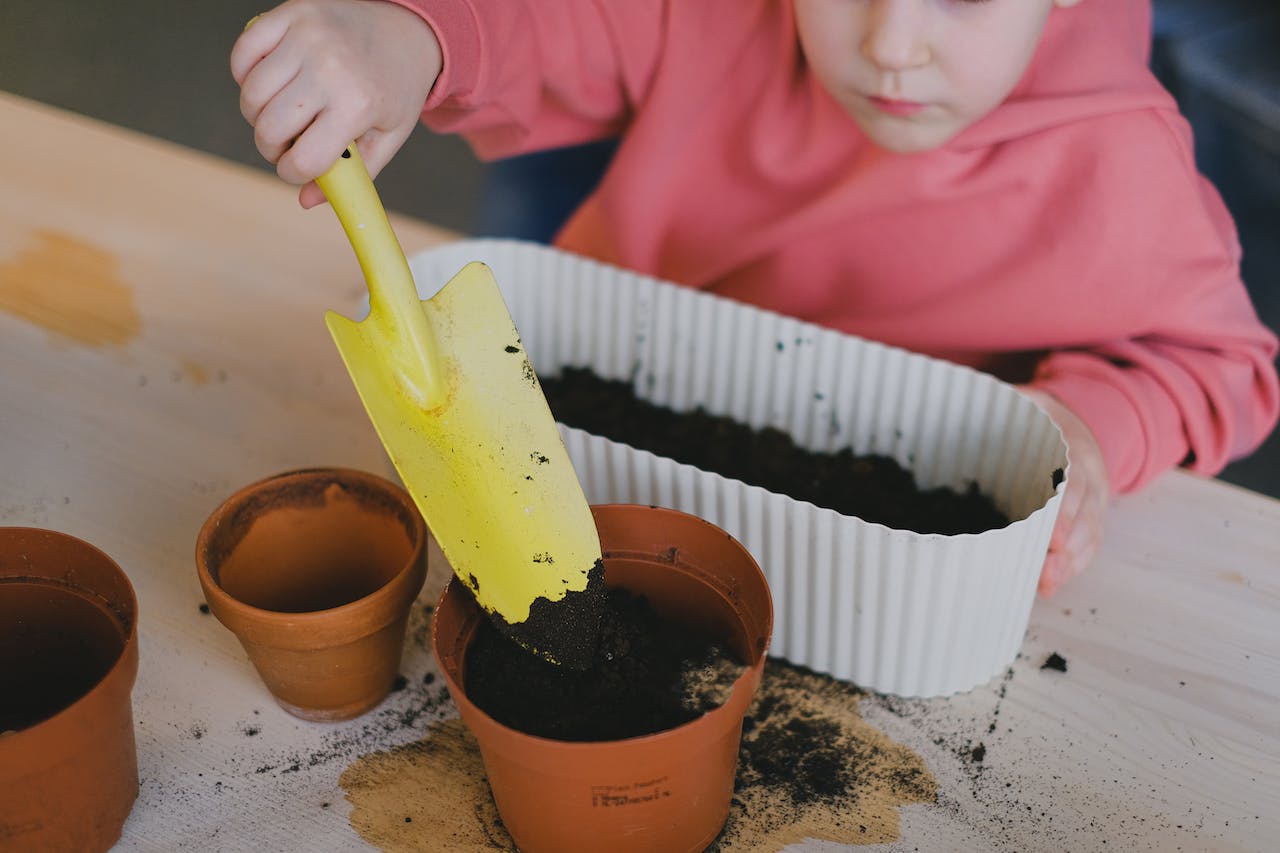 How Natural Materials Spark Imagination And Creativity In Children
A stick is not just a stick. A stick is a wand, a telescope, a sword, or part of a fairy house. And a stone? Why, that's your new pet!
Natural materials encourage open-ended play and imaginative thinking because they haven't been designed with an activity in mind. Children can transform them into anything they wish them to be, whether it's characters or items in a story or game. 
Eco Awareness in Early Childhood
Playing with natural resources encourages questions and conversations about sustainability and green living, helping children to understand the value of nature from an early age.
Having plenty of mindfully collected loose parts for proper immersive play is a must, but what do you do with them afterwards? Explaining how you might use the natural materials in a multitude of ways until finally returning them to nature or placing them in a compost bin demonstrates responsible stewardship, for example. 
Seeing More than Meets the Eye
Providing an interesting array of natural materials will spark curiosity in the children of your setting. 
Natural loose parts, which are open-ended materials that have no predetermined outcome, allow children to choose how to use them. Construction, counting, storytelling, rolling, observation… Loose parts provide endless opportunities for children to engage with them and encourage the development of manipulative and fine motor skills. 
Promoting Mathematical Skills with Natural Materials
Exploring natural materials through an engaging display of loose parts lays the foundation for mathematical thinking.
And we don't just mean counting. 
Our natural environment opens our eyes to patterns and symmetry, shape recognition and sorting, and measuring and distance – to name but a few factors. Children will naturally begin to recognise and verbalise the differences and similarities around them.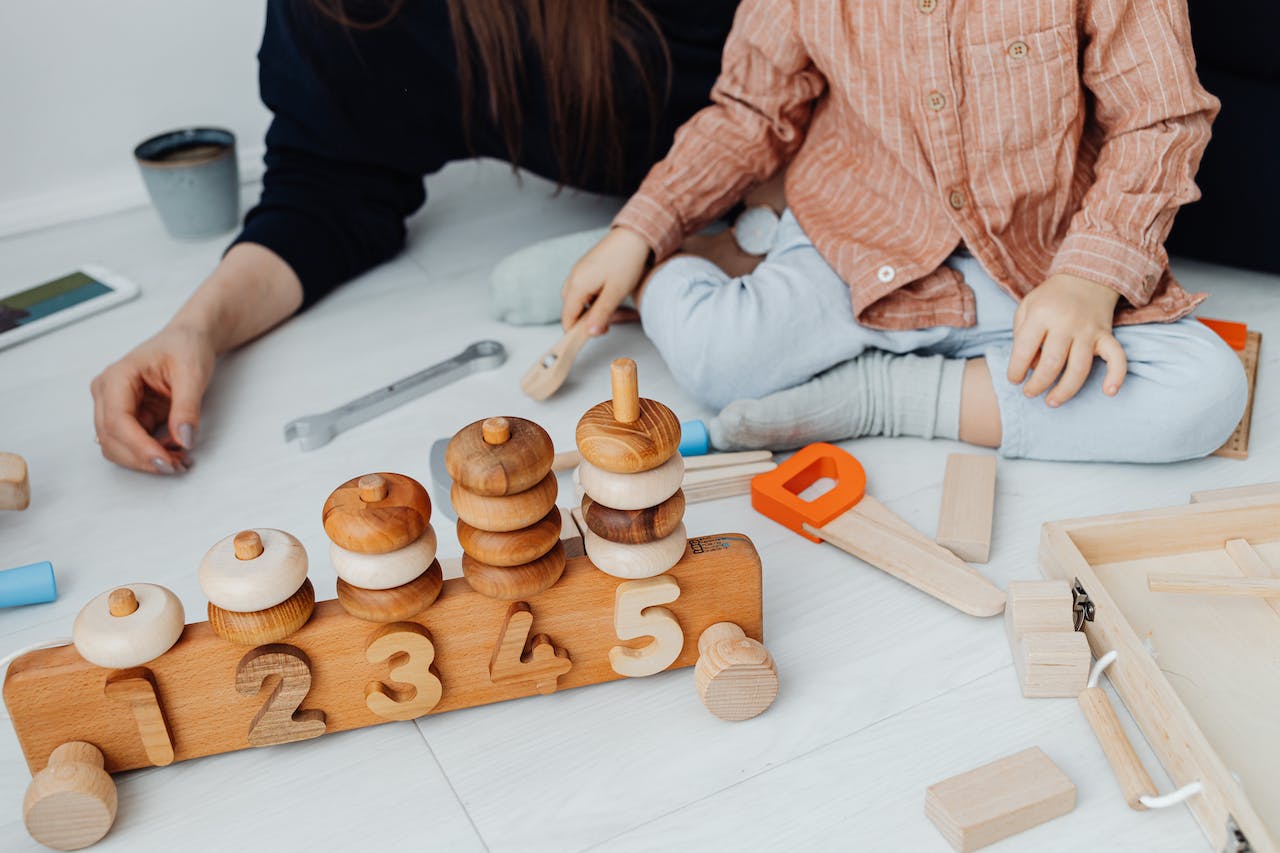 Schemas Using Natural Materials
A schema is a repeated pattern of play in young children that is adopted to help them make sense of the world around them. Understanding a child's schemas in early years play can help practitioners match curriculum content and care provision to a child's interests and needs. 
Introducing natural materials to support the schemas a child is exhibiting can effectively enhance their development as well as provide opportunities for further schemas to be encouraged, adopted and accommodated. 
Heuristic Play for All Ages
Heuristic play is an enriching form of sensory play that can be introduced from the age a baby can sit up. 
The approach focuses on using everyday objects rather than toys to create a rich, unguided sensory learning environment that the young child can interact with on their own. 
In the home, anything from pots and pans to sponges, paper, containers and scrap paper can be utilised. Unsurprisingly, natural materials are also perfect for heuristic play because of the variety of textures, smells and colours they showcase. 
Health and Safety Implications
You will need to maintain strict diligence around health and safety when bringing natural resources into your setting. Especially if any of the children in your care are still likely to put things into their mouths.
Here's our top tips:
Risk assess the items against the cohort's ages and stages.

Educate children about the safe handling and respectful use of natural materials.

Regularly check the items for decay, sharp edges and cleanliness.

Think about choking risks.

Ensure you're well informed about potential toxins. Kidney beans, for example, can cause gastrointestinal illness when not cooked properly.
Does Your Setting Utilise The Natural World For Loose Parts Play?
Natural materials are magic, and they're right out there on our doorstep.
From storytelling to sensory exploration, pinecones, sticks and stones are the basis of a comprehensive natural collection that will inspire and thrill the young children in your care, opening up their world and providing them with a new language with which to describe it.
To support your practitioners in enhancing the children's schema play at the same time, check out our handy Schema Ring Cards. These bestseller cards are manufactured using NeverTear, a strong durable material, and detail a variety of schemas alongside the resources you can provide to further it.