As an early years provider, striving to hold and maintain an Ofsted outstanding rating takes hard work, dedication and patience. It's no wonder it can sometimes feel like an uphill struggle. The great news is that you don't have to go it alone. Your employees, children's parents and external agencies can all support you to provide outstanding levels of practice.
How do you get people singing in tune from your hymn sheet?
You communicate your vision of excellence with them, because when you communicate outstanding expectations your practice becomes outstanding. And let's not forget, exceptional communication is a key factor in creating an Ofsted outstanding setting.
What Is Ofsted Outstanding Practice?
The 2023 Early Years Inspection Handbook For Ofsted-Registered Provision states…
'Outstanding is a challenging and exacting judgement. In order to reach this standard, inspectors will determine whether the early years provision meets all the criteria set out under 'good' for that judgement and does so securely and consistently… In addition, there are further criteria set out under the outstanding judgement, all of which the provision will also need to meet. Provision should only be judged 'outstanding' in a particular area if it is performing exceptionally, and this exceptional performance in that area is consistent and secure across the whole provision'.
To be Ofsted outstanding you need to provide exceptional levels of care and education throughout your setting. From the environment itself to the quality of teaching, and everything in between.
The Early Years Foundation Stage (EYFS) framework provides great guidance on how your early years setting can become Ofsted outstanding. But like with any 'manual', it's only effective if you take time to fully understand what it's telling you. If the cogs that make your nursery tick aren't working correctly, things won't run smoothly!
To keep things running to an Ofsted outstanding standard, the EYFS framework needs to be integral to your everyday practice, and as the person in charge, you need to be present. Daily walk-throughs will help you monitor quality and deal with any issues as soon as possible.
How To Communicate Your Vision Of Outstanding
You don't have to hold a meeting with absolutely everyone you can think of, and stand up front reciting from a PowerPoint presentation to communicate your vision of outstanding. People would lose interest and probably forget most of what you've said anyway (no offence)!
The best way to ensure consistent, reliable and accessible communication is to write things down and put it places people can read or download it.
Your Vision Statement
When you dreamt of running your own successful nursery, child-minding or after-school club you would've had a vision for it. That's your vision statement. If you didn't write it down, now's the time to familiarise yourself with it and set pen to paper.
Your vision statement doesn't have to be excessive or complicated. Just a paragraph on the primary focus of your business is enough. For example…
At ABC Nursery, we aim to provide a safe, nurturing and stimulating environment where children from all walks of life can develop their life skills, capabilities as learners and individual personalities to set them up for a happy future.
Once defined, make an impact with your vision statement by putting it on your website, newsletter, emails, policies and front door. By putting it 'out there' your vision statement will inspire and motivate others to follow and promote your vision of outstanding.
Policies & Procedure
We all know that policies and procedures aren't exactly the most exciting of documents, but there's no getting away from them if you want to achieve an Ofsted outstanding rating.
To communicate your vision of excellence, you need people to know exactly what's expected of them, otherwise chaos might ensue! This is where your policies and procedures come into play. They're essential in communicating how you want things done to achieve the highest possible standards.
No one likes to read reams and reams of black and white text, it causes them to lose focus. Your policies and procedures don't need to be dull. You can match them to your branding and include colour, quotes and imagery. This helps to get your vision across whilst keeping people engaged.
Everyone who comes into contact with your early years business should have access to the relevant policies and procedures. For parents, your website is a great place to include them, whereas you can securely store confidential staff policies on your intranet, or in the office in a staff file.
The Curriculum You Embed
As the business leader, it's your role to create and implement a curriculum that meets and exceeds the standards of the EYFS. Carefully planned to meet the education needs of all children in your care to ensure school readiness, and embedded within every aspect of your nursery.
The curriculum isn't just for your staff to follow.
From forming correct sounds to making healthy lunch choices, recognising words to emotional regulations, and independent toileting to forming friendships, parents should be encouraged and equipped to help with their children's development too. Put your curriculum on your website, include 'what we're learning about' in your newsletters, and send children home with easy-to-follow home activity sheets they can use.
Most parents are keen to support their children's learning, but you need to communicate with them so they know what to do and how to do it. That way you know that their child's home learning is in line with your vision of outstanding.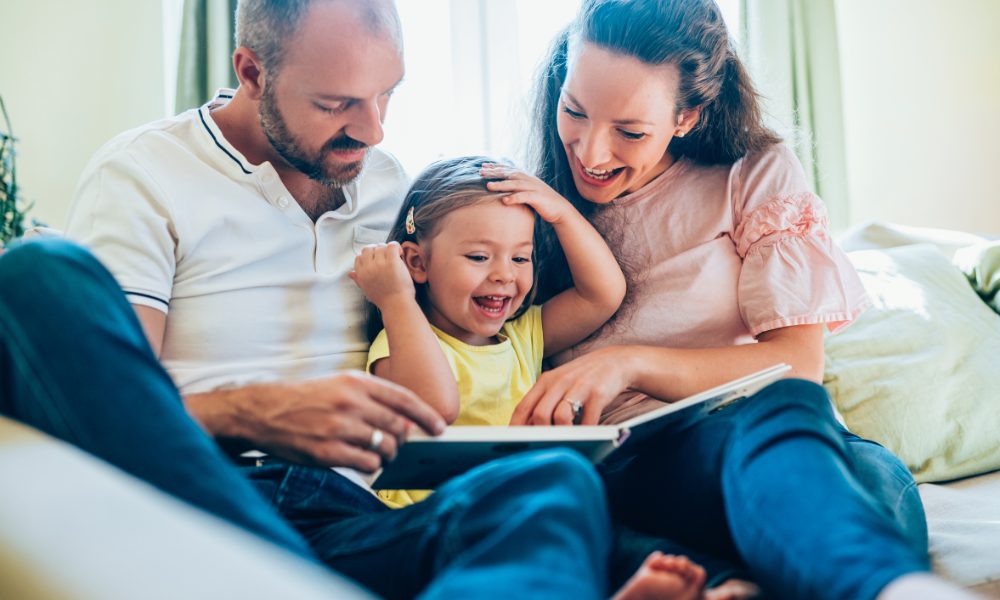 Communicating Outstanding Practice With Your Team
I'm sure you've probably heard the saying 'teamwork makes the dream work', and as cheesy as it might sound – it's true! But if your team members don't know what's going on, you can't expect to run an Ofsted outstanding nursery.
Don't panic. Whether it's by communicating expectations, encouraging workload and promoting well-being, or professional development through training to improve practice, there's plenty of easy, efficient and lasting ways you can communicate your vision of outstanding to your staff…
Interviews – make your vision and expectations known from the get-go to employ the right people who want to achieve greatness for your business.
Inductions – start off as you mean to go on by instilling the outstanding values and beliefs of your setting when someone first joins you.
Supervisions – perform regular supervisions with your team to make sure things are being done to the exceptional standards you've set.
Policies – make your policies clear, interesting and accessible to maintain consistent and correct methods of doing things.
Vision statement – inspire and motivate your team to achieve the best for the children you care for by letting them know the vision for your business.
Interactions – be present, accessible and inspirational by regularly interacting with your team and using an open-door policy.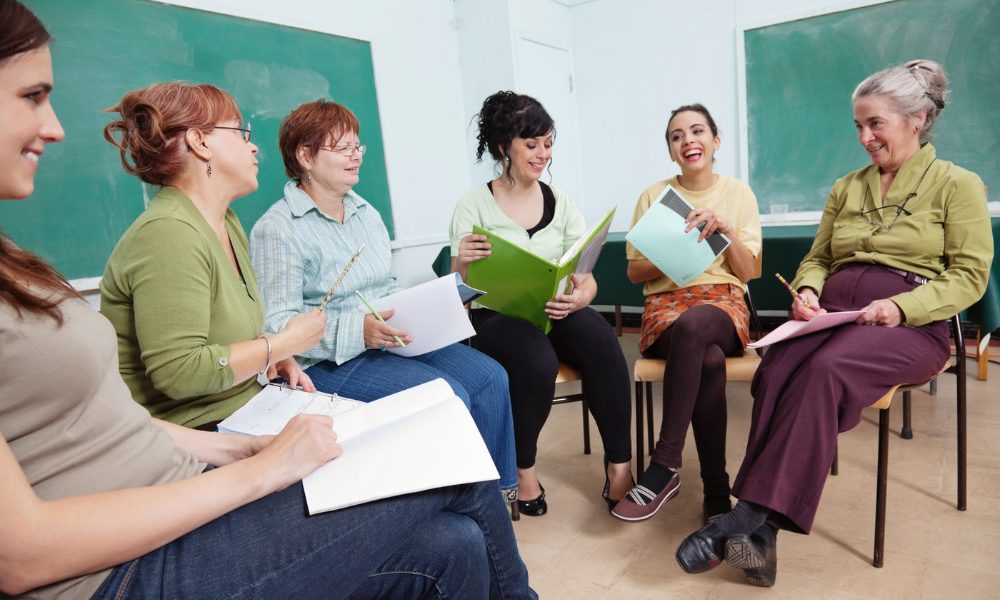 Communicating Outstanding Practice With Parents
The moment a parent stumbles across your website via a search for Ofsted outstanding childcare you need to match their expectations by clearly communicating that you're exactly that – outstanding!
From the start of a child's developmental journey with you, until they head off to school, there are many ways you can communicate your vision of excellence with parents…
Open days – what better way to show off your Ofsted outstanding setting than to allow parents to see and experience it in person?
Brochures – create high-quality marketing materials that reflect the high standards of care, support and development you provide.
Vision statement – here it is again to emphasise how important it is to have a vision and let people know about it!
Share learning – online journals, newsletters and emails allow parents to see first-hand the great environment and care their child has.
Parent meetings – face-to-face meetings are a great way to keep parents in the loop about their child's development and your expectations.
The Importance of The 3 I's Of Early Years
To help you achieve an Ofsted outstanding rating you should use the 3 i's in everything you do…
1. Intent
What's the point of what you're doing? How will it help children to learn and develop?
2. Implementation
How will you go about it? What resources do you need? Where will you do it?
3. Impact
How does it matter? What are the benefits? Are there any negatives?
By following the 3 I's, you'll be able to show the reasoning behind everything that you do.
Need Clarity On Communicating Your Vision?
An outside perspective can really help to see if your business is working towards a clearly communicated vision of excellence.
If you're unsure about your vision, need help communicating it and want to improve things to achieve an Ofsted outstanding rating, an MBK consultant could help you clarify and improve things.
To find out more about our early years consultancy service, click here.