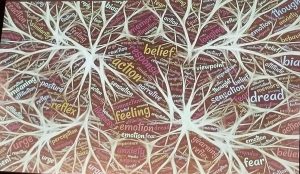 We've now had a glimpse at what Inspection will look like under the new EIF (Education Inspection Framework) and for many this will be the cause of just a little more stress as we have to get our heads around a whole new formula for achieving success at inspection time – whether that be a Good or Outstanding! Getting anything less than this can have a huge impact on your business sustainability as we are seeing more and more local authorities removing funding not only for Inadequate but for Requires Improvement as well. It's no wonder we feel the pressure at times of change, when our whole business could be on the line!
Well part of the new EIF includes elements for supporting both staff & children's well-being with it stating in the Outstanding criteria 'Staff consistently report high levels of support for well-being issues'.   Personally I feel this is a great step forward in recognising that everything in an early years setting (and many other types of business) is interrelated. One of my mantras for the last 20 years has been 'happy staff = happy kids = happy parents' and then that should lead to having a 'happy business owner' but I'm sure I can hear many of you say 'but the staff are the cause of much of my stress!' And of course others will be saying that well-being is much more than being 'happy', which I accept is quite right.
However, moving forward I'm looking at how can we change this dynamic of the staff team being the cause of the stress and how we can further support their well-being and therefore hopefully our own. Well I appreciate this is no easy task but there are ways in which teams can work better together to help reduce stress and improve well-being for owners, managers and the staff themselves. I'm proud of our staff teams, I'm proud of their commitment to their work and they are proud to be working for a great company. I recently had this feedback from a staff member
I started out at Bright Kids 18 years ago as a senior nursery nurse and Tricia has supported and developed me through to nursery manager and also a role at head office. She always finds positions within the company to help develop staff and motivate them to progress. She is a very motivational leader.
She is also very trusting in her staff's abilities, allowing us the freedom to run our own settings and take responsibility for our own marketing, team building and training events, while keeping a close eye and being there to support us where necessary. 
I promise I didn't bribe her! For me it's always been about building a staff team that takes responsibility for their own actions, and therefore takes ownership of their role. A team that respects each other, understands, cares and works for and with each other, as well as for me. And whilst I'm not saying we are perfect, I certainly believe we have the recipe that can make this magic happen! My recent win of Business Person of the Year is an external validation of this and my successful nurseries and supportive staff teams is my rationale that the recipe is right.
And I'm ready to share this recipe with everyone! It's not rocket science but it certainly is something that needs methodical planning and implementing and some concentration and hard work by leaders and managers. However, like most things in life if you put the effort in at the beginning, you will see the rewards come through over time.
I've put together some of the ingredients of this recipe to introduce to you most of the concepts of what will be required and you can find out more at our Business Accelerator Conference on 8th March in Coventry (use AFTERHOURS to get £30 off). An opportunity to start the journey to reduce your stress levels, develop your teams and support everyone's well-being.
About the author: Tricia Wellings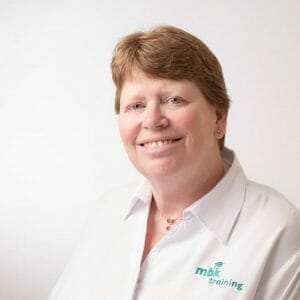 Tricia qualified as an NNEB and achieved a BA (Hons) in Early Education Studies and Early Years Teacher Status. She obtained her PTLLS and CTTLS in order to teach adults and most recently her A1 assessors award. She has run a group of day nurseries for 18 years and trains her own teams.
Her passion for and knowledge of owning and running a nursery group and the issues within the sector that affect them is second to none. She continues to keep herself updated through regular meetings with PVI groups, Local Authorities, Ofsted Big Conversation and Conferences.
You can find out more about Tricia on her website www.triciawellings.com
For regular updates please click here: https://www.mbkgroup.co.uk/keep-in-touch/