You'll be forgiven for thinking the outdoors is a no-go for your nursery setting once the cold winter months arrive. The wind blows at gale force, temperatures drop to minus figures, and the rain can pour down all day.
But are you and the children in your care missing out on the tremendous benefits and opportunities that the outdoors could be giving you, even in winter? Winter weather can certainly be unique, and perhaps that's where the best learning can occur.
So how can your nursery setting make the most of the outdoors, even in the depths of winter? And importantly, how does outdoor play all year round benefit the children in your care?
Outdoor Learning Spaces
The great outdoors. There are so many varying and beautiful spaces outdoors that your indoor setting cannot compete with – even with the best resources and your most creative efforts!
The beach, woodland, streams, rivers and play parks all offer unique learning locations. Awesome areas to explore and environments to appreciate.
We all love getting outside when the weather is pleasant, and this doesn't need to stop after summer fades. In fact, the change of seasons provides unique outdoor environments and experiences to discover and enjoy. Instead of viewing outdoor play as only a seasonal activity, there are many ways to embrace outdoor play all year round.
The Benefits Of Outdoor Play All Year Round
There are so many vital benefits of outdoor play for children and their development. Once you realise how vast and varied they are, you'll want to ensure your nursery includes outdoor play, no matter the weather.
The benefits of outdoor play for child development include:
Physical skills such as gross motor movement

Life skills such as understanding environments, seasons and self-care

Knowledge & understanding of the world

Self-confidence with the freedom to explore and express themselves

Sensory satisfaction and development from a varied experience and environment

Improved mental well-being with time in, and an appreciation for, nature

Improved attention with the opportunity to expend energy

Social-emotional learning
Let's take a look at these benefits in more detail, specifically how outdoor play all year round can nurture the children in your nursery setting, so they develop and grow to their full potential.
Outdoor Play Helps Physical Development
Only outdoors do children have the space and freedom to properly run, jump, climb and move their whole body. They can practice riding bikes, skimming around on scooters or developing their ball skills. Perhaps the children in your setting love to climb, balance on beams, slide down hills or race each other.
Whether you use the outdoor space at your nursery setting or head off somewhere new, outdoor spaces allow you and the children in your care to get involved in activities that simply cannot be pursued indoors.
Giving children the opportunity to move their bodies outdoors allows them to develop gross motor skills and spatial awareness that are vital for strong and capable bodies and good physical health.
Outdoor Play Assists Cognitive Development
With so many possibilities for play outdoors, it's a wonderful resource in itself. Trees to wonder at, birds to watch, minibeasts to discover, weather to feel and experience. Outdoor spaces give children new ways to learn and open their minds to questions and inspiration.
Young children love to ask questions about the world and their experiences. When you take play outdoors, children can naturally find new things they've never come across before. They can learn about motion from their movement, gravity by playing with balls, understand matter by playing with water.
Outdoor play is a fantastic resource for STEM learning and provides the little ones in your care with a rich environment in which to learn about the world around them and their place in it. All their senses can be employed, which goes a long way in solidifying their learning while being fun and memorable.
Outdoor Play Promotes Social & Emotional Skills
The social and emotional health of young children is of utmost importance. You want to do everything you can to help foster happiness and enjoyment in the lives of the children in your setting.
Outdoor play lets young children be curious and ask questions, helping them to grow in confidence and look to adults for support. In turn, building trust in others and confidence in themselves.
Those children who find a nursery setting more uncomfortable may feel more at ease outdoors. This helps them to discover, learn and play where they would otherwise hold back. With outdoor play, the activities tend to be more child-led, which gives children with similar interests the opportunity to buddy up and create friendships. While the greater space outdoors encourages team games that help children feel a sense of belonging and camaraderie.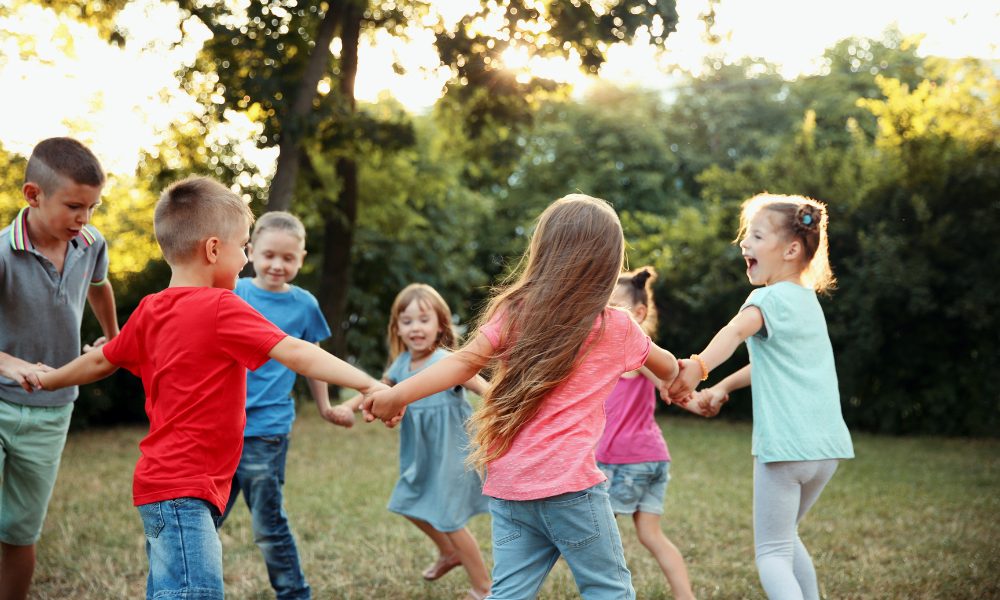 Outdoor Play Supports Immunity
With the right outdoor gear, outdoor play is a fantastic way to help keep the children in your nursery fit and well. Fresh air, sunlight, enjoyment and exercise are well-known for helping to fight off illness.
Wrapped up against the weather with plenty of movement, no one will hardly notice the chill in the air. Exposure to fresh air and sunlight is especially important in the cold, darker months.
Instead of hiding away indoors, where heat, humidity and close proximity quickly help spread illnesses, get outside! It's even more important in the winter months to get that all-important Vitamin D, blast away fatigue, and keep you all feeling well.
Autumn And Winter Outdoor Play Activities
So what are some of the creative and fun ways you can play outdoors in autumn and winter? Here are some ideas to use in your setting:
Make bird feeders

Bird identifying

Create bug hotels

Colour scavenger hunt

Seed treasure hunt

Autumn leaf collage

Muddy puddle walk

Ice suncatchers – Submerge natural items in water and let them freeze overnight

Ice play with salt to see it thaw

Ice paint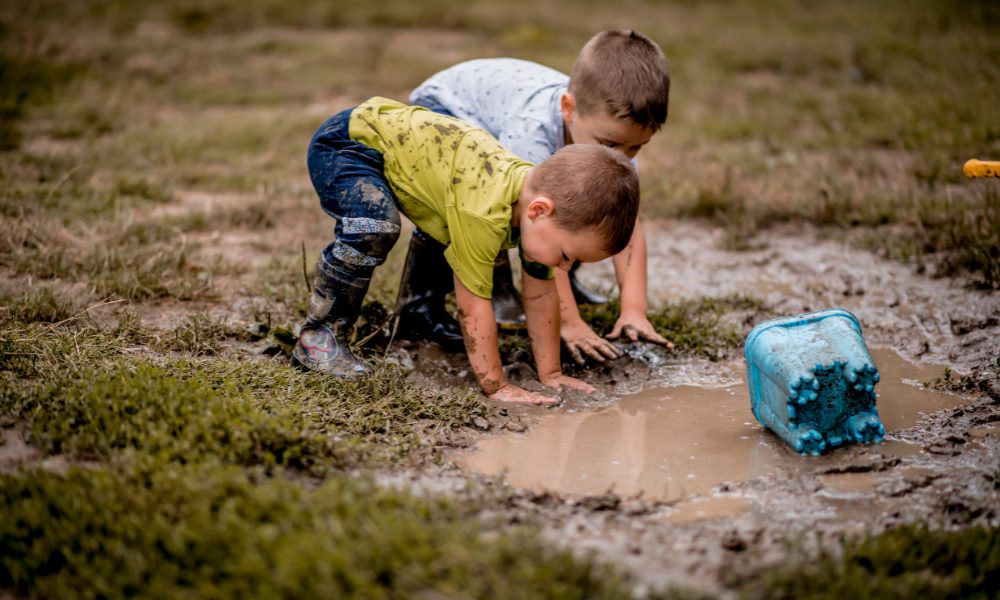 There's No Such Thing As Bad Weather
As the well-known saying goes, there's no such thing as bad weather, only unsuitable clothing. With the right clothes, you can make the most of the outdoor space near your nursery all year round.
Make sure your staff and kids are wrapped up and have waterproof outer layers so you can all get outdoors come rain, snow or sunshine. There are too many wonderful health and development benefits to being outdoors to not enjoy every season of the year. You may even come to find it's your favourite time to be outside with your colleagues and children.
For more ideas and inspiration about how to improve the outdoor space of your nursery setting, get in touch with our knowledgeable and friendly team today.