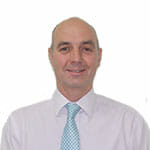 Steve Eccleston brings with him many years of experience working in child protection. Steve also has extensive knowledge and experience in other areas of safeguarding, management and workforce development. He is a qualified trainer in adult education and will be delivering safeguarding courses.
Steve understands that some practitioners can find the prospect of dealing with safeguarding and child protection situations rather daunting, and so within his training focuses on developing learners' abilities to make informed, balanced and properly recorded decisions on the actions to take in various situations, using national and local guidance, and their own experience and knowledge, so developing their confidence in dealing with such situations.
Steve was a police officer for thirty years, finishing as Head of Public Protection with responsibility for child abuse investigations, the response to Child Sexual Exploitation, online abuse, offender management, domestic abuse and adults at risk across West Mercia and Warwickshire. He led many complex child abuse investigations and was an active member of five local safeguarding children boards. Before that, over many years working as an investigator at many levels, Steve led and was involved in numerous serious crime investigations, including complex child abuse, 'honour-based' violence and missing children. Steve also spent time as the Head of Workforce Development within West Mercia and Warwickshire, with responsibility for all recruitment and training of police officers and staff. Since leaving the Police, Steve has been working in Herefordshire managing their safeguarding boards, and during that time developed Herefordshire's strategy to tackle childhood neglect.
Earlier in his career, Steve spent time as a trainer and continued to present regularly to a range of courses on various subjects. He has a Level 3 Award in Education and Training. Steve is also the safeguarding governor at his local school.