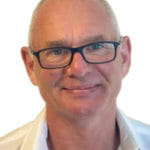 We are pleased to welcome Martin Lakeman to the team at MBK. Martin brings with him many years of experience working in protecting vulnerable people and improving the outcomes for victims and children. He specialises in delivering domestic abuse training across a range of agencies both locally and nationally. Martin also has extensive knowledge and experience in other areas of safeguarding, management, and workforce development. He is a qualified trainer with SafeLives the national domestic abuse charity delivering the national programme around coercive control to the police service.
Martin was a police officer for 32 years, finishing as Head of Public Protection with responsibility for child abuse investigations, online abuse, offender management, missing persons, adults at risk and domestic abuse across West Mercia. He oversaw many complex investigations and was an active member of the respective local safeguarding children and adult boards. Before that, over many years working as an investigator at both local, regional, and national levels.
Since leaving the Police, Martin worked for Worcestershire Public Health as an Advanced Public Health Practitioner for 7 years as the domestic abuse and sexual violence lead, working across and supporting a range of agencies. He has trained extensively across Worcestershire and Herefordshire. He continues to deliver specialist domestic abuse training to both Worcestershire and Herefordshire Clinical Commissioning Groups (CCG), across the diverse range of health professionals. He has delivered to the Fire Service and is an Associate trainer for SafeLives and the College of Policing and has delivered the national programme to the police service in over 21 forces.
Martin's mission statement is "Inspiring Change", giving professionals an insight into the complex world of domestic abuse to ensure they have the confidence to make that difference, safeguard children and adults and ultimately save lives.
Martin understands that some practitioners can find the prospect of dealing with domestic abuse situations rather daunting. It is a challenging, complex, and emotive subject that requires professionals to have confidence and knowledge to be professionally curious. Martin's training focuses on developing professionals to better understand the impact of domestic abuse and coercive and controlling behaviour. He explores the impact on victims, children, and families and how to have that difficult but lifesaving conversation and how to refer to specialist services or signpost victims to life saving schemes.
The training is routed around the principle of "Getting it right first time", developing the key themes of professional curiosity and thinking the unthinkable. These themes are repeated across the country, identified in Domestic Homicides Reviews, Children's Serious case reviews and Safeguarding Adult reviews.
Martin was awarded a regional safeguarding award (West Midlands) in 2010 having been nominated by all four Local Safeguarding Children's Boards in West Mercia for his work in protecting and safeguarding children in relation to internet safety. In 2015 he was awarded an Outstanding Contribution award by the Worcestershire Directorate of Adult Services and Health for his work around domestic abuse.